Learning objective: Introduction to the language of ideas.
✓ You become acquainted with an idea as a default thinking step in analyzing and giving direction to complex issues and projects.
✓ You will gain insight into the language of ideas – from a complex question to a mature idea.
✓ Gain insight into your own unique signature thinking style.

'I thought it was an inspiring and practically applicable workshop with lots of examples so that the insights gained stay with you for a long time. I still regularly check the book rightbrainer; it helps me to visualize my ideas and bring them closer to realization.'
Mieke Hoezen, Alliander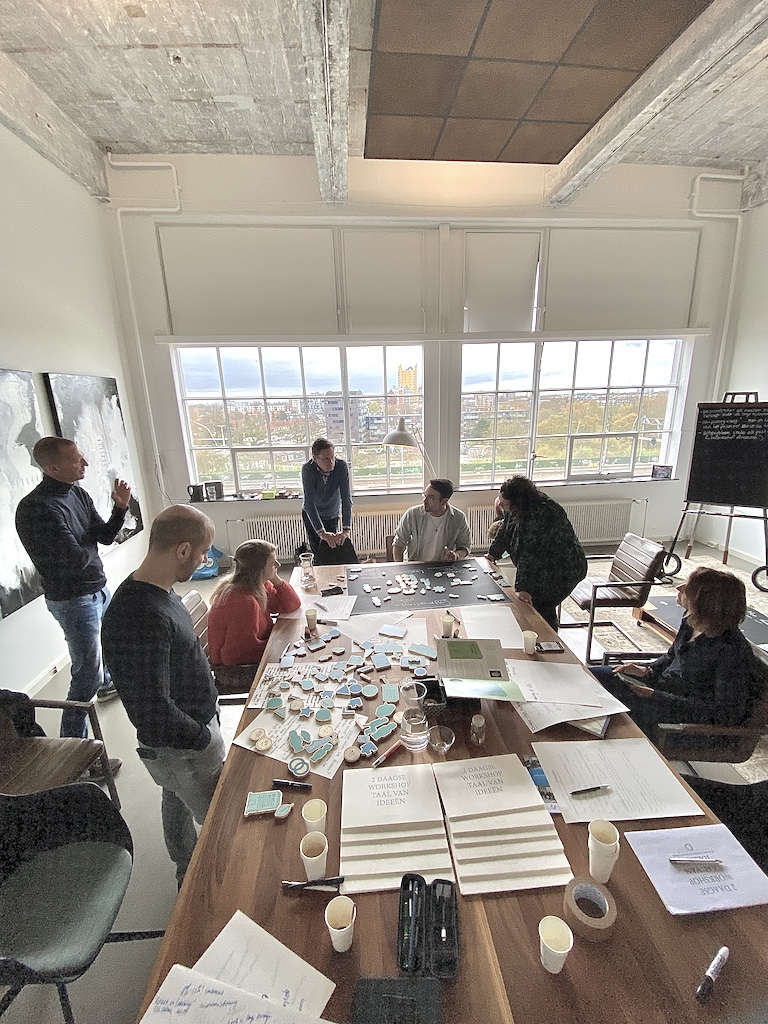 2 day workshop with management and leadership teams of 2 secondary schools
Format A: Lessons in small groups of max 20 professionals, learning by doing. Location creative hub, Strijp-S Eindhoven or smartest square kilometer High Tech Campus.
1 day skills training in the language of ideas combining theory and practical assignments
The book RIGHTBRAINER, the survival handbook of original thinking on which the course is based
Investment includes lunch and materials.
Investment 895,-. excluding VAT (btw) per participant (minimum of 8)
Format B: 2 DAY WORKSHOP: the first day as a skills training day followed up by a second day exploring a complex problem of your choosing with your team.
Email us for a quote:
Background:
During his research at the University of Nebraska and at the Design Academy Eindhoven, Van der Poll came to the conclusion that ideas are not reserved for creative professionals, but a basic skill that we all possess, were it not that this skill gets ignored in our mainly rational and methodical education. As an experiment, he gave highly trained engineers on the world's smartest square kilometer, the High Tech Campus, simple instruction about the building blocks of ideas for a few weeks and then had them compete against the best creatives at the Design Academy Eindhoven. The result? The same authentic, poetic but above all practical ideas on both sides of the spectrum. Not talent, but skill. In the years that followed he trained individuals in organizations such as TNO and Fokker in this language of ideas. Ultimately, each individual is a unique mix of personality, education, skills and life experience. These result in each of us having our own thinking handwriting which in turn leads to feasible, original ideas.